Version 1/7 - Next » - Current version
seezer, 08/31/2009 08:20 PM

---
Stylesheets¶
As of version 0.5rc1, Quassel supports custom stylesheets.
The syntax follows that of Qt-Stylesheets but extends it with custom elements.
Use a custom stylesheet¶
Click on Settings -> Configure Quassel... (Shortcut: F7) and enable your stylesheet there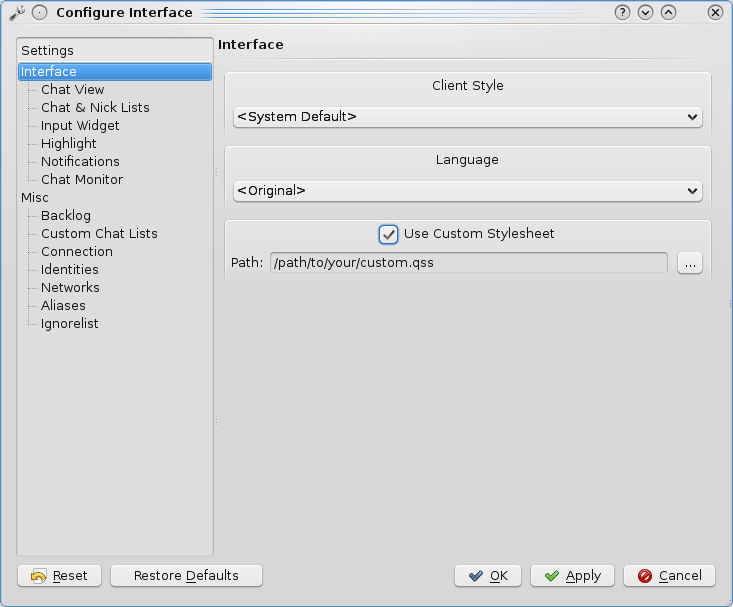 Gallery¶
User created stylesheets can be found in the Stylesheet Gallery.
Feel free to add your own creations there.