Bug #1375
Quassel should support showing multiple channels in one buffer with option to move them in and out
---
Description
Feature requested¶
Quassel should support showing multiple channels in one buffer with option to move them in and out
- it is similar to what chat monitor does
- it is only one entry for all these channels in the tree view /list of windows/buffers
Rationale (use-cases)¶
Useful for people who
joined a bunch of small inactive channels or
have 2-3 related channels whose activity should be merged or
get a lot of PMs and having ALL new msgs appear in a "<Messages>" buffer rather than always adding to the list of tree view entries would be nice.

What this complicates is that then it is not clear which nicks to fetch scrollback for. Apparently all. This is normal behaviour anyway.
The fact that the current behaviour makes using Quassel not comfortable (I am in 20 channels with 5 people in each and this clutters the tree view) motivates me to file it as a Bug report, not as a Feature request.
Related resources¶
Screenshot attached of how irssi does it. http://blog.ganneff.de/blog/2008/04/29/irssi-join-multiple-channels-o.html is a blog post about the same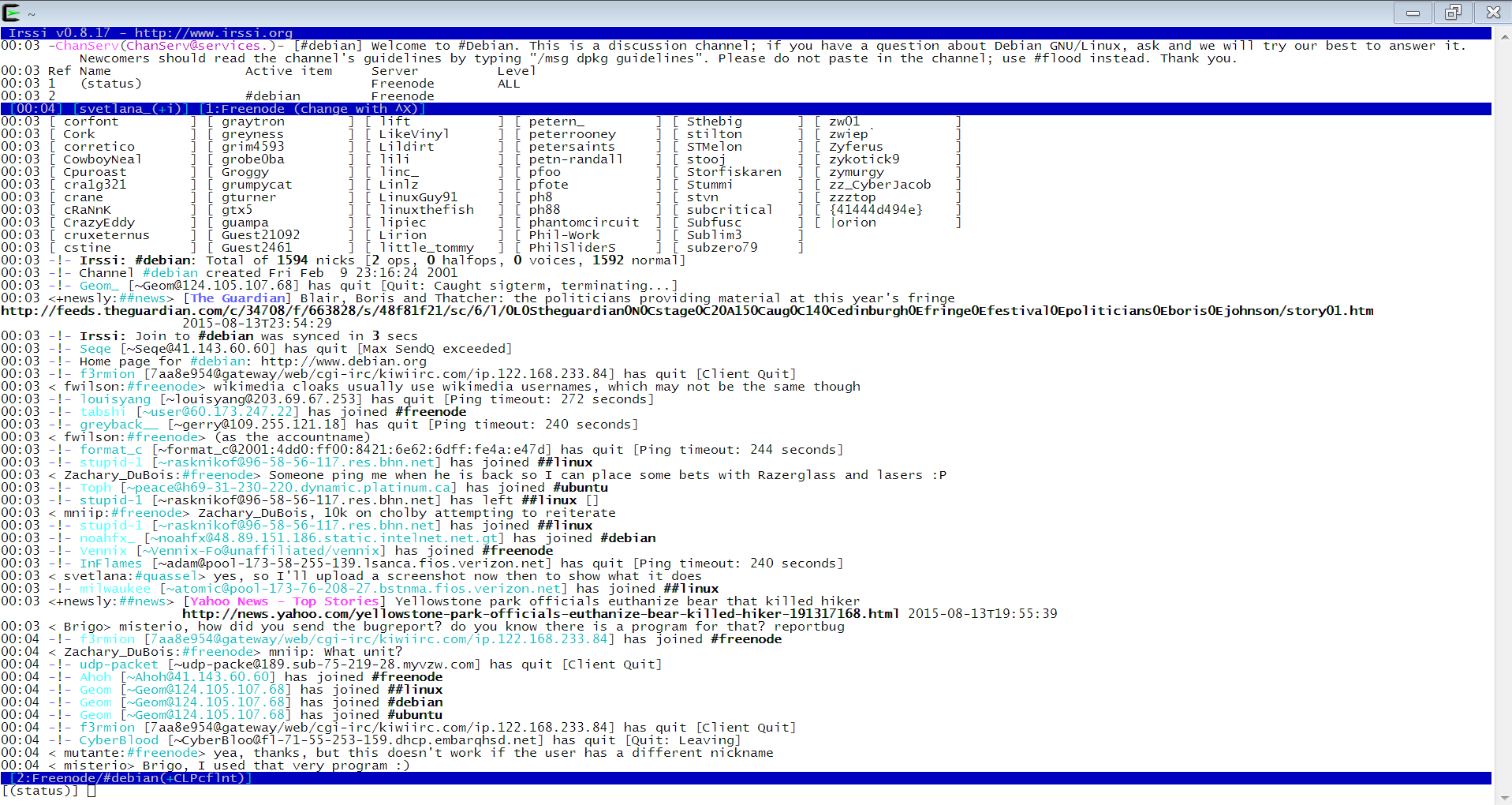 - http://bugs.quassel-irc.org/issues/1195 Related issue (Multiple chat panes)